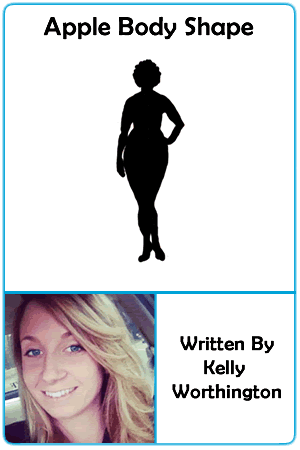 There are thousands of diet and fitness plans, most are just a waste of time or simply designed to take your money! What makes this plan different is the focus on you and your body shape. Women with an apple shaped body tend to have a rounded waist leading into the thighs – visually looking like an apple shape.
Below you will find a free 12 week diet plan, This diet is designed just for apple shaped figures providing everything you require for a healthy lifestyle. Just simply print it off and follow my advice.
I have also designed a Free monthly exercise plan that is fun but highly effective.

These plans have been created for apple shaped women only.(See other shapes here) – There are four different female body shapes if you are unsure which one you are you need to use the body shape calculator
Body Type Calculator
Results
Your body shape: Hourglass

Bust Size
Waist Size
Hip Size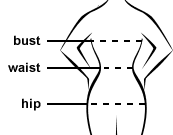 The 12 Week Diet Plan
How it works
The basic diet is built around 1 day
You can change most foods in the diet with other foods on the replacement list
Follow the diet and exercise plan for 12 weeks to bring your body back to its natural weight
Before you start the diet plan there are two important things you need to do.
1. Get Organized – It's important to be organized because if your not it's too easy to slip into old habits. A bad day at work, screaming kids and other stressful life events can and will have a negative impact on your motivation to succeed.
Follow my guide and staying on track will be easy.
2. Detox – It's time to detox and give yourself a fresh start. Below are three products that will give you a full 3 day detox. No food just liquid. You can buy any of these products at local stores or simply buy from amazon.
Detox Tea – Prevents night hunger and cleanses the body (buy it at amazon here)
Detox Coffee – A coffee designed for detox – (buy it at amazon here)
Smoothie Cleanse – 3 day period food replacement (buy it at amazon here) buy this option if you don't like tea/coffee or feel the need for a longer detox period.
To keep organized I find it helpful to do the following:
Keep a weekly record of your weight and body measurements (waist, legs etc). (Keep track with my free exercise plan app below)
Take a monthly photo of yourself in the mirror (so you can see change). (Keep track with my free exercise plan app below)
I shop for two weeks worth of food at a time.
Try to stay one week ahead of scheduled as this leaves time for (delivery or time to go shopping).
If you have a family try to incorporate at least some of the meals into their diet or you will be making/buying double.
The diet plan is extremely effective especially when combined with the free exercise plan below.
If you feel you are overweight stick close to the above diet plan for the entire 12 weeks. At the end of each 30 day  period you will notice a difference in body weight and shape.
After the first 30 days your efforts will go in one of two directions.
1. You slip back into old ways and return to your bad habits.
2. You continue into week 5 but struggle to notice much difference.
It's important to focus on direction two. The initial struggle is understandable; making diet changes is not easy for anyone but the effort in the long run will be worth it.
If you do persist and feel you are not making any more progress in weeks 3, 4, 5 this is perfectly normal and nothing to be concerned about. In the first two weeks you will loose weight and you may not be the size or weight you would like to be but everything takes time and if you continue eating healthy you will reach your goal.
One thing I will say about changing your eating habits is to stop waiting for something to happen. You have made the decision to change your lifestyle and are heading in the right direction. It's now time to consider improving your exercise plan.
The Free Exercise Plan
5 Hour a week total. If you have an active lifestyle e.g. physical activity at work or chasing after children for most of the day then you are already burning calories.
If you currently don't exercise it's best to start off slow, exercising once or twice a week. Increasing your routine slowly over time and at your own pace. Don't try to do to much all at once you will probably cause an injury preventing you from exercising entirely.
Below is my free exercise plan, the plan is varied so once you hit week 12 simply start the plan again at week 9.
This content is locked – Fill in your information to unlock the apple exercise plan.