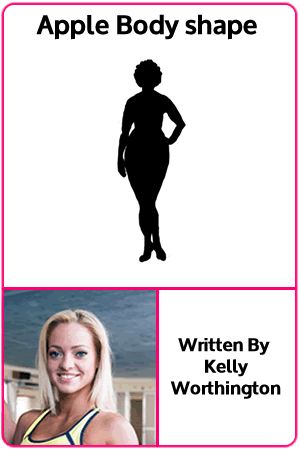 With thousands of diet and fitness plans on the market, it can be hard to distinguish between those created to make a quick buck, or those with your best interests in mind.
My goal is first and foremost to provide a plan that can help women reach their long term goals.
I refuse to use a one-size-fits all plan like our competitors, opting instead for plans that take each woman's body shape into account.
Women with an apple shaped body tend to have a rounded waist leading into the thighs – resembling an apple shape.
On this page, you will find my FREE 6 week diet plan, tailored for women with apple shaped bodies.
It is designed to provide them the healthy lifestyles they want, at a price point they can afford: absolutely FREE!
In addition, I have designed an exercise plan app that is not only effective, but fun enough to keep you motivated enough to see it through.
Note: this plan is for apple shaped women only! However, if you want to reap the benefits but don't have an apple shaped body, no worries – we also have plans for the other three body shapes.
Food and Diet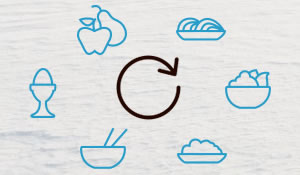 Learning how to control what and when you eat is the key to success.
The perfect scenario is following a diet strategy that has a solid routine.
My favorite thing about a routine is the ability to plan ahead, and when you have a plan all you need to do is understand the components to succeed.
The word "diet" is often associated with the term "weight loss."
Losing weight from certain areas of your body is a fantastic goal but I want you to understand that when I use the word "diet" I am talking about the food and drink that we all consume.
So with this in mind I would like you to imagine a longer game plan that associates food and drink with a healthy lifestyle not short term gains.
Below is my diet plan please read the information to get started.
The 6 Week Diet Plan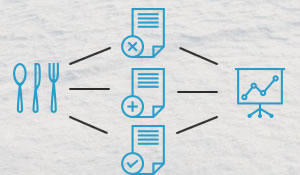 How it works
We provide a daily template for your diet, and you follow it!
Don't like the food? You can change dishes with another option from a different day or week
Follow the plan for 6 weeks to bring your body back to its natural, healthy state.
Download the 6 Week Diet Plan
This content is locked – Fill in your information to unlock the apple diet plan.
[mc4wp_form id="6990″]
Get Organized – Good organization is paramount to success. A lack of organization easily translates to a lack of motivation and you will slip back into old habits.
Being organized will also put you in a better position to deal with the unexpected: a stressful day won't put you off track anymore! Follow my guide and staying on track will be fun and easy.
Detox – Give yourself a fresh start!
A proper detoxification gives your body a chance to reset and function correctly again.
I've personally tested a wide range of detox products over the years, the most effective being the rainbow detox.
To keep organized I find it helpful to do the following:
It's important to stay consistent. Keep a weekly record of your weight and body measurements, such as your waist and legs.
This will allow you to track your progress and stay motivated.
In addition, take a monthly photo of yourself in the mirror.
Seeing changes occur over a longer period of time is a great pick-me-up.
For food, try to stay one week ahead of schedule.
This will give you extra time to go shopping or to order deliveries.
Have a family? Incorporate some of the meals into their diets so you can get the most bang for buck out of your grocery budget.
In order to increase the effectiveness of the diet plan, it must be combined with an exercising plan such as the one below.
The combination of proper diet and exercising habits invariably leads to a healthy lifestyle.
If you feel overweight, stick to the diet plan for at least 12 weeks.
At the end of every month, you will be sure to notice a difference in the way your body looks and feels.
After your first month, you will notice one of two results: It's easy to feel like you're not making much progress, especially given all the work you're putting in.
In the long run however, you will notice lasting results.
Nobody makes outstanding results in just a couple of weeks. Reaching your ideal weight and figure takes time, effort, and patience.
Continue to exercise and eat healthy and you will reach your goal. The best time to start making changes in your lifestyle is now.
The moment you choose to love your body. The sooner you will  begin to see results.
Exercise Plan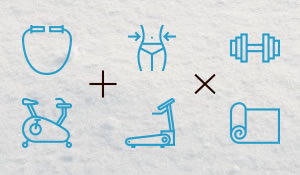 Taking control of your diet is a essential step in the right direction, if you want to maximize your progress and effort you need to add an effective exercise plan to your weekly routine.
Get back into shape and learn how to stay fit for the rest of your life – This is a Six week program that requires you to train four days a week.
Every workout day you will need to complete eight core exercises consisting of three to fours sets, six to fifteen reps.
Every rest day you will need to complete twenty minutes of cardio exercise at home or in the gym.
This exercise plan is designed for women who are out of shape, want to lose weight and require guidance. (click here)