Delicious, filling and hearty fat burning soup recipes that make effective fat burning meals!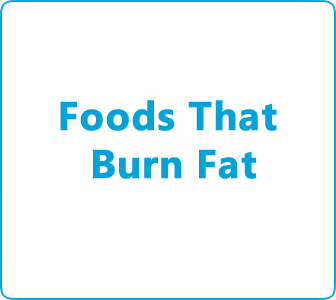 Foods that help burn fat can be so tasteless, dry and downright boring most of the time. It's no wonder why so few people tend to stick to them! If you're one of the many individuals who are fed up with the same old dry meat and two veg diet well then one of the fat burning soup recipes may well be just the thing that will appeal to you.
There are many upsides to undertaking a soup diet as oppose to a conventional diet, one being that soup lacks that uneatable aspect that most diets tend have. What I mean by this is that Soup is easily digestible due to the fact that the majority of the meal is liquid.
On top of this soup contains an array of healthy vegetables which make it all the more appetizing!
Another positive of soup diets is that most of the time you'd find yourself making a rather large batch of the soup which results in a fat burning meal being readily available in a pot for anywhere up to 3 days depending on the initial freshness of your ingredients.
Here are a few recipes I personally recommend to anyone who is trying to lose fat and also stay enthusiast about dieting.
Fat Burning Soup Recipe
Ingredients: 
   5 carrots, chopped
   3 onions, chopped
   2 16 ounce cans of whole peeled tomatoes, with liquid
   1 large chopped head cabbage
   1, 1 ounce envelope dry onion soup mix
   1, 1/5 ounce can cut green beans, drained
   2 quarts tomato juice
   2 diced green bell peppers
   10 chopped stalks celery
   1, 1/4 ounce can of beef broth
Procedure:
Place carrots, onions, tomatoes, cabbage, green beans, peppers, and celery in a large pot.
Add onion soup mix, tomato juice, beef broth, and enough water to cover vegetables.
Simmer until vegetables are tender. May be stored in the refrigerator for several days.
Personally I like to keep the vegetable nice and crunchy so I don't simmer the soup for very long. However, if you'd rather a smoother texture to the soup why not give the whole lot a spin in the blender.
There are roughly about 110 calories and a gram of fat per medium serving.
Note:
Feel free to add in some chick peas or some skinless chicken breast pieces to assist you building lean muscle mass!
If you want to add a bit of zing to this fat burning soup recipe why not throw in a few servings of tobasco sauce or some other or your favourite sauces or spices.
If you feel like making a mega-batch of the soup why not get some freezer bags or plastic containers and store it in the freeze for when you want it.
What my friend used to do every Sunday is fill 10 freezer bag of fat burning soup for 2 meals for the 5 days of work during the week.
All she had to do was just heat it up for 2 minutes in the microwave when she lunch rolled around!
Top Ten Foods That Help Burn Fat
Almonds
Eggs
Low fat Dairy food
Asparagus
Lettuce
Celery
Chicken
Apples
Grapefruit
You should aim to include these in your weekly diet plan, I personally don't like raw celery and almonds however they can be easily added to protein shakes, soups and main meals and you can't really tell they are there.
Get Involved
We love your thoughts and opinions feel free to give us your comments in the box below.
Social Sharing
Share this article on Facebook and G+ to your friends and family