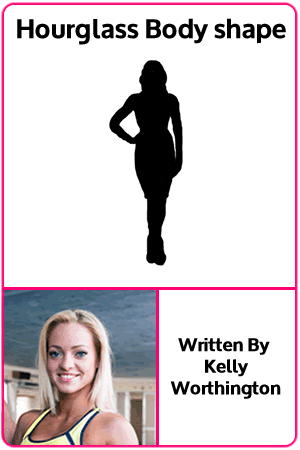 The hourglass body shape is my own body type and it has taken me years to understand its complexities.
It has also taken me over sixty edits to trim down the information overload on this page and deliver the important facts you require.
Below, you will find a free 6 week diet plan. It's designed to stabilize weight gain and loss into a healthy routine that's easy to follow.
I have also created a exercise plan just for hourglass body shapes that's effective and fun.
This page is designed for hourglass shapes only. (see other shapes here) – There are four different female body shapes.
Lets get started with the basics!
Food & Diet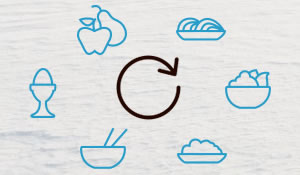 As well as focusing on what you eat, it's important to control how often you eat.
Ideally, you should aim to follow a diet strategy that creates a routine.
The best thing about a routine is that you can plan ahead, and when you have a plan to follow the entire process is manageable.
Many people associate the word "diet" with weight loss. When I use the term "diet," I am referring to the food and drink you consume over a set time period.
I feel the basic concept of a diet is wrong, because it's always linked with losing weight.
The way you need to think about the process of attaining the body you want is as a lifestyle that incorporates a healthy diet and regular exercise. 

Everything you require is set out below; it's all designed for your body shape.
Just print off the information and get started.
The 6 Week Diet Plan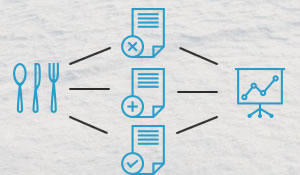 In this section you can view/print off the 6 week diet plan.
Let me explain the basics of how it works.
Don't like the food? You can change dishes with another option from a different day or week
I want you to follow the diet for 6 weeks; this will speed up your metabolism, improve your nutrition and give you a natural body shape.
Download the 6 Week Diet Plan
This content is locked – Fill in your information to unlock the FREE hourglass diet plan.
[mc4wp_form id="6990″]
Before you start I recommend doing two things!
1. Get Organized – I can't stress enough the importance of being organized.
If you're not organized with a plan, nothing will change, and a bad day will lead to slipping back into old routines QUICKLY.
2. Detox – Give yourself a fresh start!
A proper detoxification gives your body a chance to reset and function correctly again.
I've personally tested a wide range of detox products over the years, the most effective being the rainbow detox.
My own process of keeping organized is to do the following:
Create two weeks of diet plans so you can shop for two weeks at a time.
Keep a weekly record of your body measurements (legs, waist etc.) and record your weight. (Track measurements within my exercise plan)
Take a photo of yourself in the mirror once a month; this helps you to notice change visually.(Upload and store photos with my exercise plan)
Stay a week ahead of yourself with regards to planning.
If you have a family it will be easier for you if they are included into the routine (just main meals).
Making slight alterations to accommodate is fine, but once you start making additional meals, your time and possibly budget will feel the strain.
The diet plan is extremely effective; it took me a long time to understand the hourglass body's requirements.
If you combine this diet with the exercise plan below, you will have a figure people with other body shapes would kill for!
The first month is always exciting, and you're full of determination!
This is good, but the aim of the game is long-term success.
After the first four weeks, you will see a drop in weight, but not a noticeable body shape change.
Don't lose sight of the long term plan, sit down, and plan next month's grocery list.
No matter what shape you are, it's important to stop expecting to magically wake up one morning and see a super model in the mirror!
It's rare in life that you get anything worth having without putting in the time and effort.
Good news is, you will be happier quicker than you think, faster than you expected.
Exercise Plan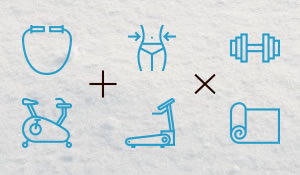 Taking control of your diet is a essential step in the right direction, if you want to maximize your progress and effort you need to add an effective exercise plan to your weekly routine.
Get back into shape and learn how to stay fit for the rest of your life
This is a Six week program that requires you to train four days a week.
Every workout day you will need to complete eight core exercises consisting of three to fours sets, six to fifteen reps.
Every rest day you will need to complete twenty minutes of cardio exercise at home or in the gym.
This exercise plan is designed for women who are out of shape, want to lose weight and require guidance. (click here)