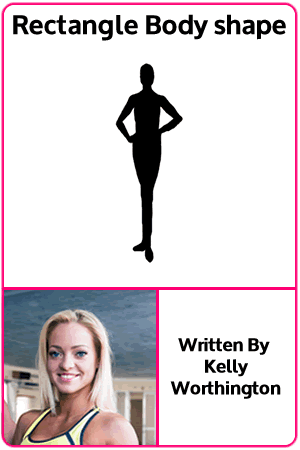 The rectangle body shape goes by many names, such as ruler, banana, or straight.
It is characterized by skinny features and a lack of curves, a cause of many complaints.
Most times, women with rectangular body shapes are light-weight, and their chest, waist, and hip proportions are equally aligned.
In addition, they have very high metabolisms, and have a lot of difficulties gaining weight.
On this page you will find my free 6 week diet plan, tailored for women with rectangle shaped bodies.
It is designed to provide women the healthy lifestyles they want, at a price point they can afford: absolutely free!
In addition, I have designed a workout plan that is not only effective, but fun enough to keep you motivated enough to see it through.
Note: these plans are for rectangle shaped women only! However, if you want to reap the benefits but don't have an rectangle shaped body, no worries!
We also have plans for the other three body shapes.
Food and Diet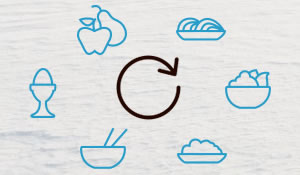 For those with a rectangle shaped body, foods which are high in protein are perfect. Furthermore, the addition of muscle mass can help a rectangle shaped body visually progress into more of an hourglass shape.
This diet focuses on the type of food you eat, and how often you consume it.
By doing this, we are spurring the body's metabolism into high gear, and eliminating the hunger pangs that lead to excess calorie consumption.
Because so many people associate the word "diet" with weight loss, the most important concepts of dieting are lost.
Many believe that by simply eating less they can achieve the body that they desire.
When I use the term "diet", I am actually referring to the food you consume over a specific time period.
In order to attain the body you desire, you should be incorporating a proper diet into your lifestyle as well as exercising regularly.
Everything you'll require to create that new lifestyle can be found below and best of all: it's designed just for your body shape.
What are you waiting for, print out this information and let's get started!
The 6 Week Diet Plan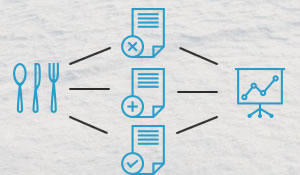 How it works
Remember that you will be eating five times a day! We provide a daily template for your diet, and you follow it.
Don't like the food? You can change dishes with another option from a different day or week
Follow the plan for 6 weeks to bring your body back to its natural, healthy, state.
Download the 6 Week Diet Plan



This content is locked – Fill in your information to unlock the rectangle diet plan.
[mc4wp_form id="6990″]
Before getting started, I highly recommend you do the following:
To keep organized I find it helpful to do the following:
It's important to stay consistent. Keep a weekly record of your weight and body measurements, such as your waist and legs.
This will allow you to track your progress and stay motivated.In addition, take a monthly photo of yourself in the mirror.
Seeing changes occur over a longer period of time is a great pick-me-up.
For food, try to stay one week ahead of schedule. This will give you extra time to go shopping or order deliveries.
Have a family? Incorporate some of the meals into their diets so you can get the most bang for buck out of your groceries.
In order to increase the effectiveness of the diet plan, it must be combined with an exercise plan such as the one below.
The combination of proper diet and exercising habits invariably leads to a healthy lifestyle and complete results.
If you feel overweight, stick to the diet plan for at least 12 weeks. At the end of every month, you will be sure to notice a difference in the way your body looks and feels.
After your first month, you will notice one of two results:
You return to your old bad habits.
You stay on course, but don't notice much of a difference!
It's easy to feel like you're not making much progress, especially given all the work you're going through.
In the long run however, you will notice lasting results.
Nobody makes outstanding results in just a couple of weeks. Reaching your ideal weight and figure takes time, effort, and patience.
Continue to exercise and eat healthy and you will reach your goal.
The best time to start making changes in your lifestyle is now.
The moment you choose to love your body.
The sooner you will  begin to see results.
Exercise Plan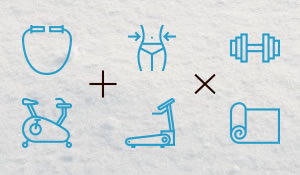 Taking control of your diet is a essential step in the right direction, if you want to maximize your progress and effort you need to add an effective exercise plan to your weekly routine.
Get back into shape and learn how to stay fit for the rest of your life – This is a twelve week program that requires you to train four days a week.
Every workout day you will need to complete eight core exercises consisting of three to fours sets, six to fifteen reps.
Every rest day you will need to complete twenty minutes of cardio exercise at home or in the gym.
This exercise plan is designed for women who are out of shape, do not currently exercise and require guidance. (click here)