With many of us getting motivated to get fit this season and lose that extra pound, changing weather can act as a barrier and prevent you from hitting the gym.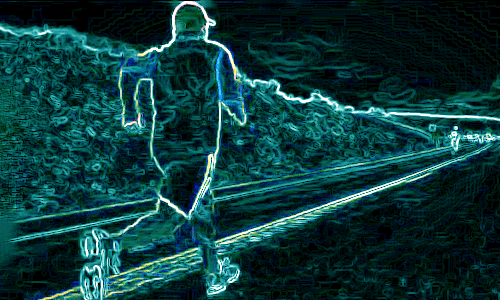 Well the gym is not everything when you really want to bring about a change and a little workout at home is all you need to maintain that shape and look as gorgeous as ever.
How to maintain a routine
To begin with, all you need is a room or a small  space where you can make your own gym and accommodate any fitness equipment of your choice. You do not need to spend big amounts of cash to buy some high tech machineries, but a wise thought can offer you the right choices.
All it takes is just 30 minutes a day for an decent indoor workout and you can be well on your way to keeping in shape. One can keep up with the fitness level without leaving the house and this fitness program is designed to fit into anyone's routine. For effective results you need to combine your workout routine of strength training with some cardio, cardio is for example running or a sporting activity like football.
Combining strength training and a cardio workout is by far the best way to loose weight and stay in shape. A study in US has proved that combining the two can get you fit quite faster both the kinds of workout can improve endurance by 11% and strength by 21% of what cardio does alone. The goal (getting fit) here is to take your heart beat to at a higher level and then mixing it with strength exercise.
To start with the cardio the best choice is a treadmill. Don't spend much, you can find it by taking the right guidance of the equipment sellers who offer gym equipment. A trained professional can assist you well with the type tredmill that is the best for you and can take your weight. It's important is to find a solution that is within your budget, buying simple things is the key and you can start with small weights, skipping rope, stepper, a workout DVD can be grate and a yoga mat.
Take help from a professional
Hire a professional if you have no idea how to go about building a training routine  or take a look over more page on this site to learn more about your body shape and fitness workouts to match your physic. You can seek help in the beginning to see what work best for you and then you can continue the same on your own.
Begin with a warm up can that loosens you muscles and allows the fat to burn. A warm up of 7 minutes would be more than enough and you can do that by gentle exercises, a slow walk on the treadmill or even cycling. Include strength training for your legs, chest stomach and back and making a chart of the same can give you good results as you will be following the routine religiously.
Workout with your trainer as to how many sets and reps are needed for a particular exercise and then ending the session with a good run on the treadmill will surely make you sweat. Finding the right dealer for buying gym equipments not only helps you save money but you can always be in the touch with the professional as well.
Beginner Workout Schedule
Monday – Running 45 minutes in the morning
Monday – Weight training 30 minutes in the evening
Tuesday – Rest day
Wednesday – Swimming 45 minutes  in the morning
Wednesday – Weight training 30 minutes in the evening
Thursday – Rest day
Friday – Cycling 45 minutes in the morning
Friday – Weight training 30 minutes in the evening
Saturday – Rest day
Sunday – Sport activity e.g. crossfit, football, rugby or a sport you enjoy
Why rest days?
Rest days are just as important as training days because you need to rest your muscles and body, if you do not rest your body you will become tired and eventually this will start to have a negative effect on your health.
Your muscles also need time to recover or they will never grow, muscle growth happens during rest days and will become noticeable after two months of training.