It is said time is money and so we have to make good use of time to accomplish our goals in life. Hence in our busy schedules we are likely to be attracted to systems that are instant and yet effective and that also includes fitness programs. For many who are lucky to have discovered it, crossfit is a fitness program that has in its design good time management with an effective outcome.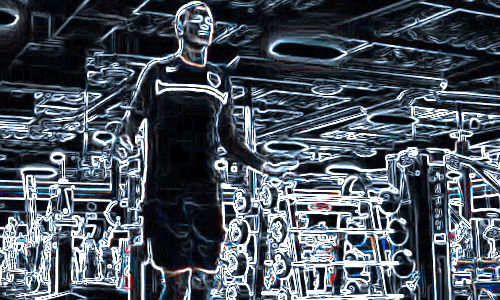 But before I continue with my rate praise about it, let me first define it and maybe you get an idea of what I am going about. Crossfit is a fitness program that entails vigorous training exercises that combine aerobic and anaerobic workouts. It has the aspects of pushing your body to do these workouts to your maximum capacity in a bid to be "functionally fit". That means you acquire a fitness level that will enable you to handle any natural challenge in life that requires fitness abilities. That is why most cops and athletes leverage on it to enable them to deal with their Profession's tasks.
Crossfit fitness is in simple terms referred to as a fitness sport. This makes it open even to other members of the public who are not necessarily elite sports people or military personnel but are committed to participate. By enlisting into the crossfit fitness program one gets the chance to benefit greatly from its intense nature and effective results within a short time. It can be the best alternative for those who run a busy schedule and cannot keep up with the long hours of gym exercises to achieve body fitness.
Instead of taking a whole 1 hour on a trend mill, the crossfit program will engage one in 15 minute routine workouts of intense jogging; squats and burpees that will burn your calories in a good effective manner. But intensity has to combine with effort which is not popular across the board. However, crossfit fitness is only achievable through short intense workouts and those who participate have to put in effort to achieve the desired goal.
This may be a challenge to many but unlike the gym system where everyone does their workouts on their own, the crossfit program is implemented in groups which help to encourage those who may be struggling in their efforts. Above all, its design of short yet effective work outs is ideal and attractive to many who many not mind redundant rounds of different workouts as long as they burn more calories.

To some the idea of achieving fitness is losing unnecessary calories in your body. The crossfit fitness crew however has a different approach to defining fitness. To crossfit, fitness is defined by three guiding principles/models. The first fitness model uses ten physical skills as a guide. These include: an individual's stamina, strength, power, flexibility, coordination, agility, balance, and accuracy, respiratory and cardiovascular endurance.
According to this model, improvement in all of the ten physical skills through training is largely one aspect of gaining fitness. The second model entails the view of fitness as an individual's ability to perform better at any task possible in relation to other people. And the third and final model has the view of fitness as the competency in the three power pathways of human action.
The phosphate which is the first pathway entails high charged activities that last a short time, the second pathway, the glycolytic entails moderate activities and the third pathway, the oxidative entails low charged activities. According to crossfit an individual's ability to perform well in all of the above models at a balanced level, is the true definition of fitness.
The crossfit fitness program definition of fitness may not be a scientific definition but it is with certainty a legitimate program that has been backed up through testimony. Testimony from top athletes, cops and others whose occupations depend on fitness has proven its legitimacy. Moreover, the crossfit fitness program has also earned its legitimacy and effectiveness from its regimen that supports health. Its policy of skins, wiliness, and fitness is strictly followed and with the aid of good diet has had a curative effect on diseases including depression which mitigates with proper diet and exercise.