Body shape is a term which refers to the region in which a person tends to carry their excess weight.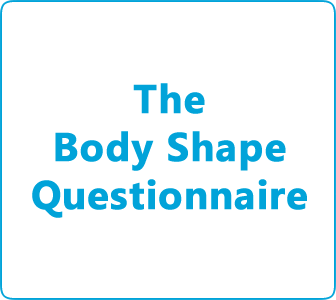 There are four body shapes – the apple, the pear, the hourglass  and the ruler.
Body shape analysis would indicate that a woman with an apple body shape tends to have curvaceous hips, slim legs, large breasts and a relatively large waist. Learn more about apple body shapes.
The typical pear shaped woman usually has a slender upper body with slight breasts accompanied by a heavy lower body. Learn more about pear body shapes.
The most desired female body shape is the hourglass, natural curves and large breasts are very much on a girls wish list. Read more about the hourglass figure.
The fashion model and athlete body shape "rectangle" is the modern style icon figure but if you don't have the correct diet it can lead to major health issues. Read more about the rectangle figure.
Do I Need To Know My Body Shape?
It is important to understand that not everyone responds similarly to exercise and diet regiments for fat loss and what may work for one woman many not necessarily work for another, with so many variables to take into consideration such as weight, height, age, daily activity and of course the shape of your body it becomes apparent that no two diets or fat burning workout plan will ever be the same if they are to be effective.
It is for this reason that we stress the importance of individuality when trying to establish fat burning diets or fat burning exercises. This ensures that the weight you wish to shed will be as quick as possible.
Undertaking body shape analysis with the body shape questionnaire before you plan on undertaking a fat loss routine can be beneficial in many ways. It can bring to your attention aspects of dieting, exercise and lifestyle which can all work together to make your fat loss goals more effective.
Getting The Body Shape You Want
Unfortunately, if you are someone who is unhappy about your body shape then I'm afraid to say that no matter how much body toning or exercises you do is going to change that shape of your body to something more along the lines of Cindy Crawford.
For most women though a poor body shape is not the issue but rather the ghastly fat distribution as a result of your natural figure, A dislike of your body is common amongst women of all ages in fact a study showed 88% of women dislike there body and 92% of women would like to change something on their body.
It's fair to say that fat is ugly regardless of whether it resides around your hips like an pear body shape or all over the midsection like an apple body shape, So before you go into despair yelling "I hate my body shape!" I will alert you to the fact your body shape isn't the problem. There are many examples of people across of each of the four body shapes who have excellent figures.
It comes down to consistently following a smart diet and exercise regime that suits your body shape, of course this requires discipline, patience and motivation.
Check out our main body shape page it has links to all four body shapes each with it's own diet and fitness routine designed for that body shape.
Dressing For Your Body Shape
There is much light being shone these days on dressing correctly to suit your shape though the use of good body shape wear.
This simply means that your troubling features – such as your hips if you are an apple shape – are disguised and your better features such as your shoulders are accentuated. As a result this will give you a more well proportioned look to your body.
For example, an individual with a rectangle body shape with few curves to the body could wear something like a loosely fitting coat tightly button around the midsection to make the upper body and the hips protrude more and in turn revealing a more voluptuous, curvy look. This is just one of the many examples of dressing for your body shape.
Another typical example of creating illusion oppose to your shape would for an individual with the much sought after hourglass figure. This person's body would usually be broad in both the upper and lower body regions with a narrower midsection. Scarlett Johansson is referred to having the most sought after hourglass figure in the world.
If you are an hourglass what you should aiming for is to draw attention to those fabulous curves of yours. This can be achieved by generally wearing well fitted garments such as dresses and jeans which clearly define the waistline.
The effects of wearing the correct apparel for your body shape can be truly staggering and I would advise looking into this in more detail, while I try to find an expert on the subject who can write about this in more detail …stay tuned!
Give us Your Feedback
Tell us what you think of this article by commenting in the box below your opinion means everything to us
Social Sharing
If you enjoyed this article please share it with your friends on facebook and G+ or tweet about it